Filling Your Own Capsules
You can do this!
When you first learn that you can fill your own capsules, it's like an epiphany. It sets off a whole bunch of new questions you never knew to ask before.
Can I really do this myself?
What materials do I need and where do I get them?
Herb? Capsules? Filler machines? Different sizes?
Where do I start???
Rest assured, you can do this. Everything you need to know can be found on this blog and I'll hold your hand if you need it.
For those of you who've filled capsules before, this blog can help you improve your method, up production, give you time-saving tips, and even provide information about getting into the herbal capsule business.
5 EASY Ways to Hand Fill Capsules
Whether you need to fill a few capsules for a one-time dosing or you want to try making your own nutritional supplements, filling capsules by hand just might be your best solution.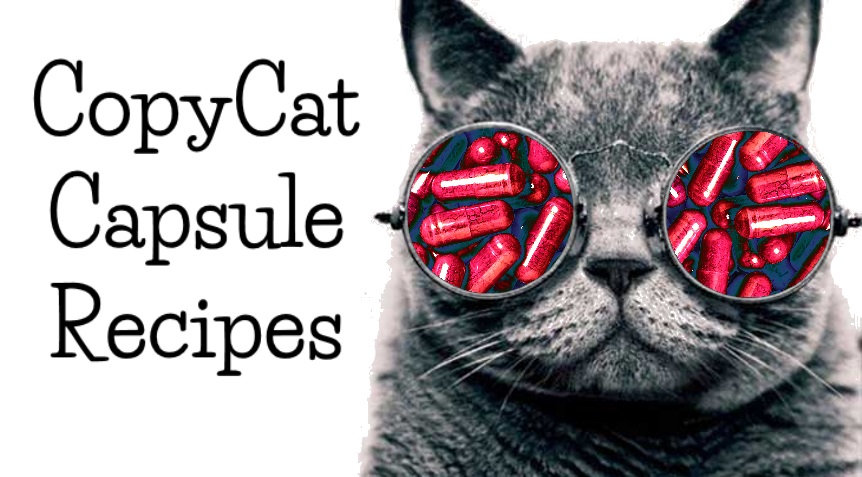 CopyCat Capsule Recipes
We analyze and copy the best!  Learn how to save BIG by making your own supplements.  We breakdown and analyze the most popular herbal supplements and give you the EXACT recipe to make your own!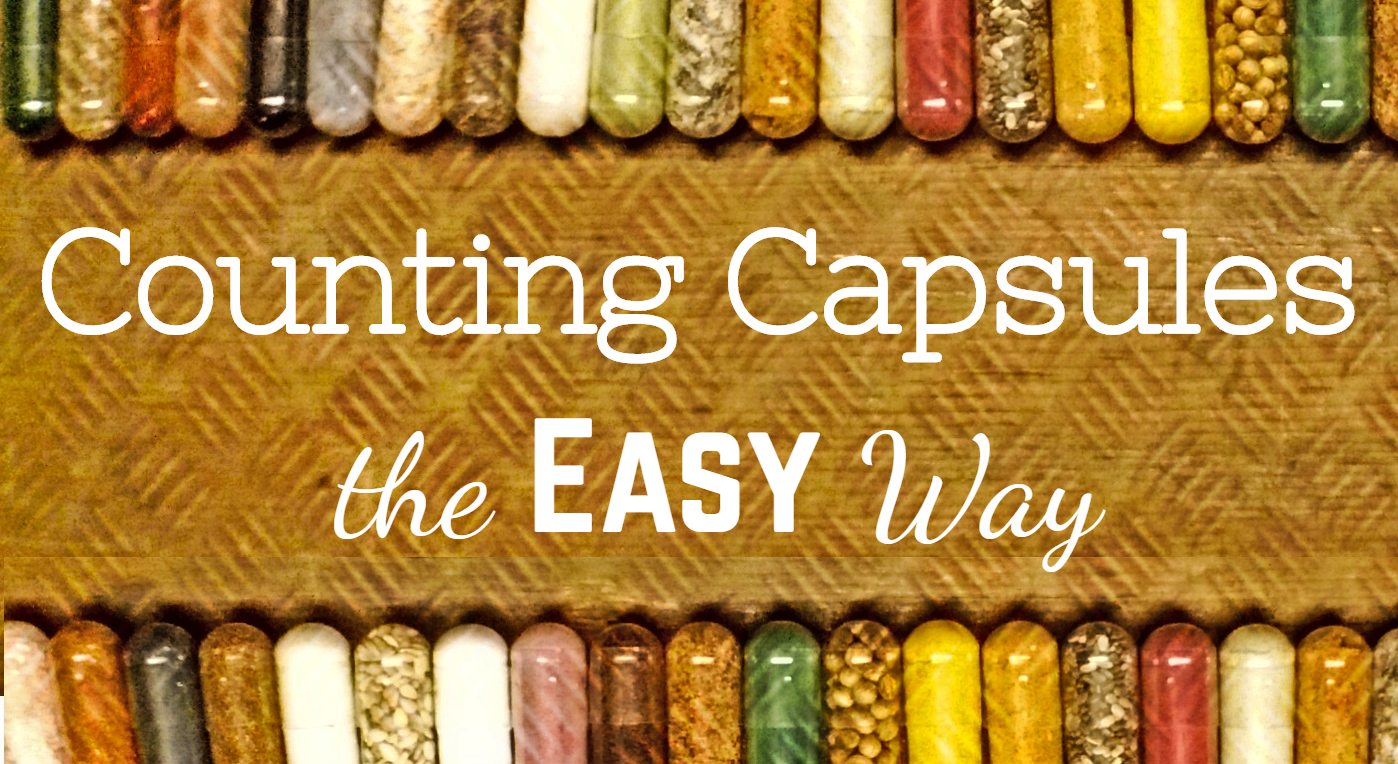 Counting Capsules the Easy Way
Whether you have a few dozen or a few thousand capsules to count, it can be tedious work.  I offer you some great tips for making the process easier and quicker.  There's even a capsule counting tray tutorial!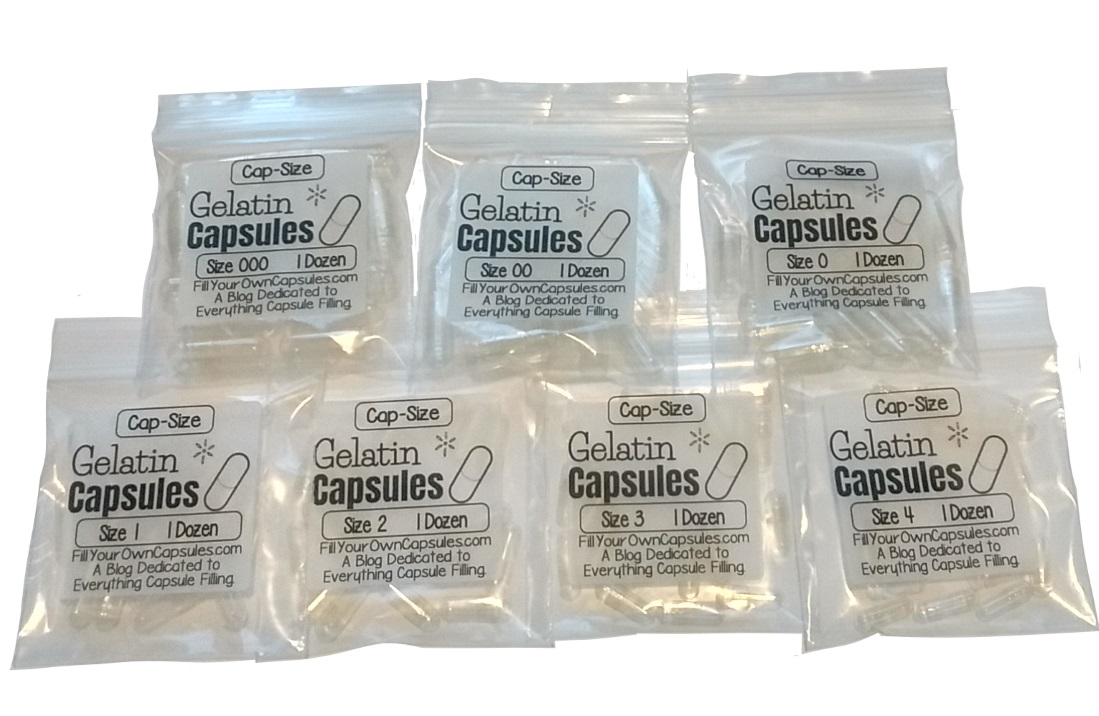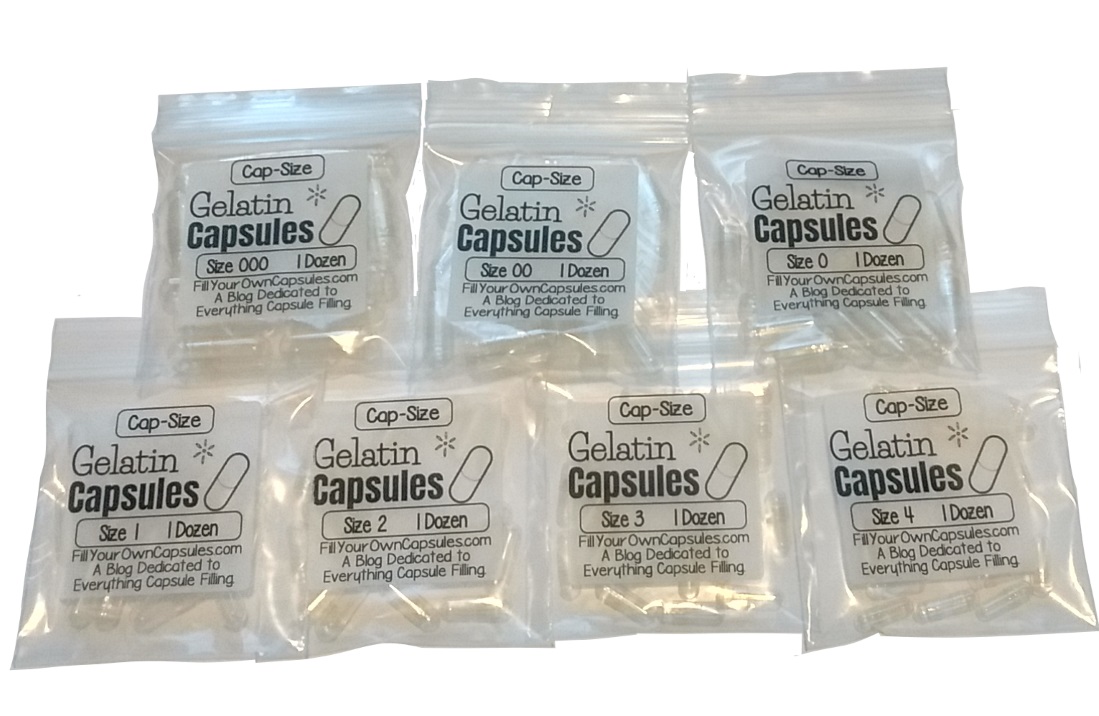 You can try all seven gelatin capsule sizes with this Handy Capsule Kit available on Amazon HERE.
Have all capsule sizes readily available to you at a moment's notice.
Includes the rare sizes that are appropriate for small children and small pets.
Every household should have one of these kits!
– This kit is great for those who only need to use capsules a few times a year.
– For those who have to swallow a bad tasting herb or medicine.
– When you need to hide medicine in you dog's food.
Cost saving & convenient!
You'll get one dozen (12) gelatin capsules in EACH size (from smallest to largest) 4, 3, 2, 1, 0, 00, and 000.
All capsules are made from high quality BSE-free 100% bovine pharmaceutical gelatin, and both Kosher Pareve and Halal certified.
Comes with free sizing and dosing charts.
This handy reference guide will help you:
– When you have to take a teaspoon of something, you'll quickly know how many capsules (of any of the 7 sizes) you'll need to take.
– If you need to take specific milligrams of something, you'll quickly know which size capsule to use and/or how many.
Each size comes individually packaged in 3″ x 3″ zip-lock bags.
Capsules are manufactured in the USA.